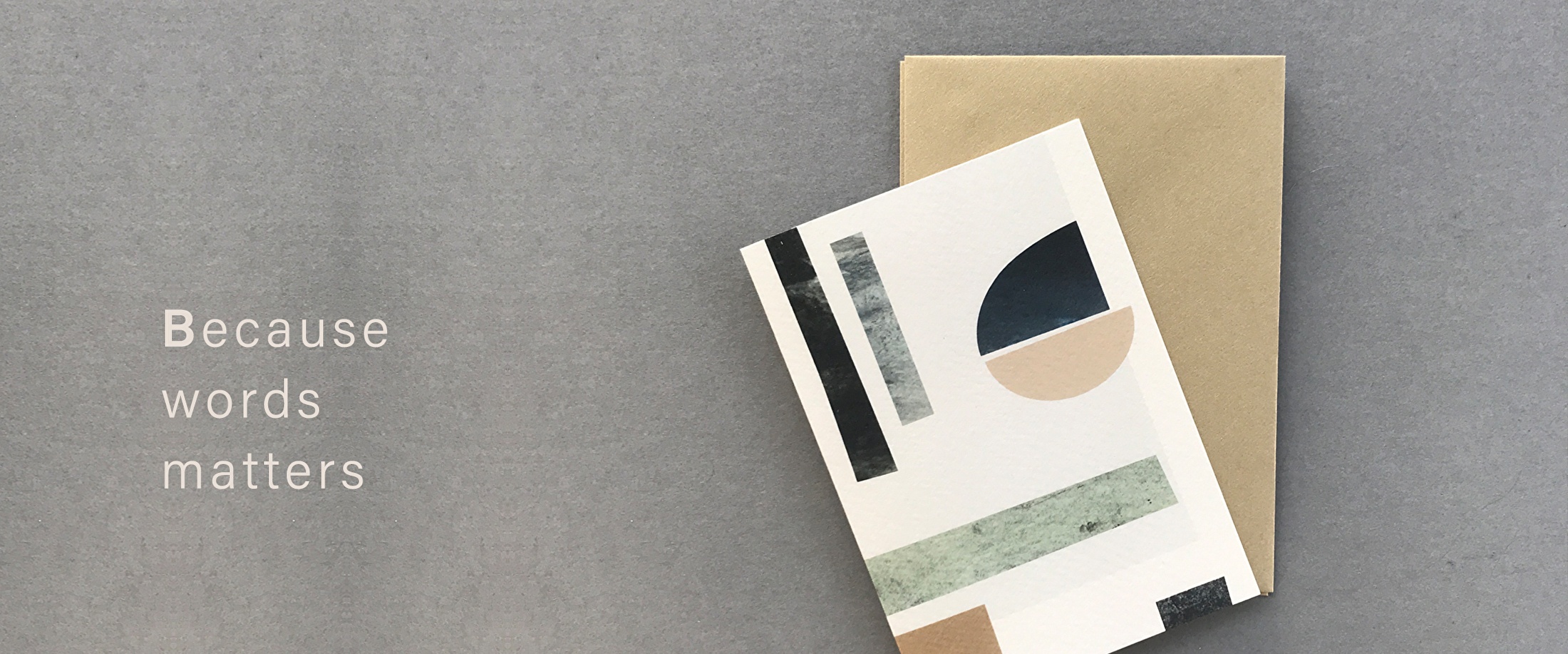 GREETING CARDS
This is an overview of all our greeting cards (except holiday cards). You can also select cards by theme and category. 
A plastic-free environment is better for everyone and our planet. Some shops are resolutely opting for plastic free. We can only applaud that. That's why all cards are available with or without a cellophane packaging.
If you prefer a packaging, it's good to know that we only use a biodegradable sleeve to pack each card individually. They are made from vegetable starch, which means that they are compostable.  
All cards come in packs of 5. Our recommended retail price per piece is € 3,5